262% was the increase I achieved for a local client in 2016.  I did it simply by converting more of their current site visitors into prospects – their traffic volume was static.
Almost too simple right?
I believe your website is much more likely to have a conversion problem and NOT a traffic problem.  But most online experts talk about how you need more traffic…and you can of course buy a "traffic package" from them. But before you jump on an expensive package let's consider your current website traffic.
If you look at your site data you'll see that websites – including yours- are making very little use of your existing traffic.  On average 98% of your visitors just leave.  A mere 2% "convert" into identified prospects.   It's like 100 people walking into Walmart and only 2 buying.  They would not be in business for long.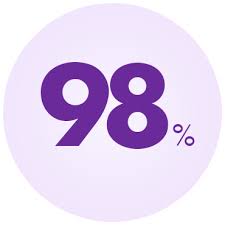 It's 2% because most websites are not designed to focus on conversion.  Most have been built as a business catalogue, a place to show all your products with no clear "call to action".
Obviously a huge waste…but the 98% are also a huge opportunity.
I find that many businesses are unhappy with the sales or leads from their website but they don't know where to begin.
The traditional solution is to implement a wide range of changes to your website such as :
a) removing, simplifying and rewriting content/tags,
b) ensuring there is a email collection system and
c) strengthening the call to action on all landing pages.
However in my experience most businesses don't relish the thought of a big website overhaul as that is a pretty big project that can cost a lot of time and money.
So I developed two tools that don't require any website rework AND which created the +319% lead growth.
Tool #1 Video/Chat Tool
So simple it requires just 1 copy and paste to implement because it appears as an overlay on your site.
To grab the visitor's attention fast we show a short 1 min video that talks about what you offer.
At the end of the video a virtual chat pops up and asks them for their contact details.
More people will connect and you immediately get emailed their details for follow up.
Simple fast but highly effective click teh image below to see a live demo.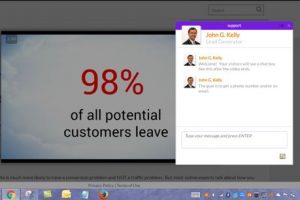 Tool #2 Call to Action Avatar
Again so simple it requires just 1 copy and paste to implement and appears as an overlay on your site.
The avatar appears on your designated page.
IT speaks to a script that we develop.
It directs them to order or fill out a form or whatever action you desire.
Simple fast but highly effective.  Take a look at this link for a demo 
If you are interested in trying either of these tools for the next 2 weeks I am offering a free 14 day no risk trial so you see results first.
Email me john@findlocalcustomersonline.com or call 781-405-6772